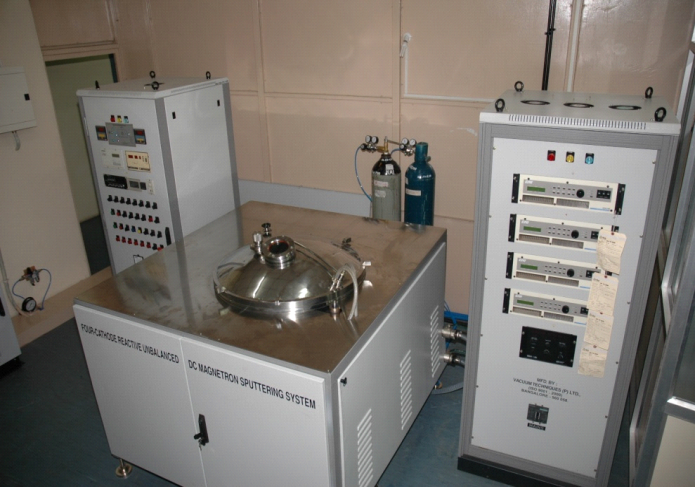 Magnetron sputtering (including ultra-high vacuum)
Sputtering is a versatile physical vapor deposition process to fabricate a variety of metallic, oxide, nitride and carbide coatings. At SED, different types of sputtering systems such as planar magnetron, balanced and unbalanced magnetron sputtering of different cathode dimensions have been indigenously developed. The sputtering is carried out using DC, pulsed DC, RF and HIPIMS power supplies.
Four Cathode Reactive Unbalanced Magnetron Sputtering
This is a semi-industrial scale sputtering system designed by NAL to deposit PVD coatings on sample sizes as large as 6″x6″x6″.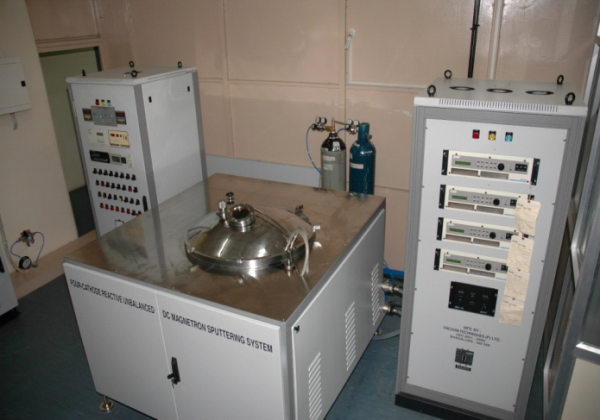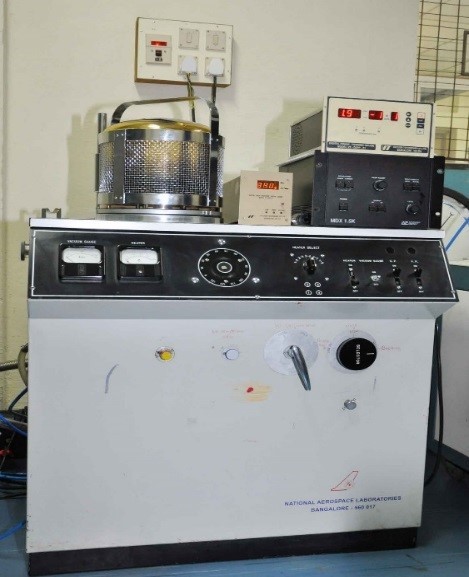 Balanced and unbalanced magnetron sputtering
Laboratory scale planar magnetron sputtering system and unbalanced magnetron sputtering system (f = 3″) with Kaufman ion source have been developed indigenously for the fabrication of nanoscale multilayer coatings and nanocomposite coatings.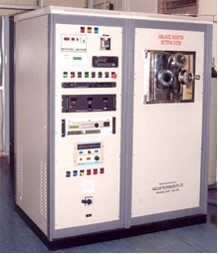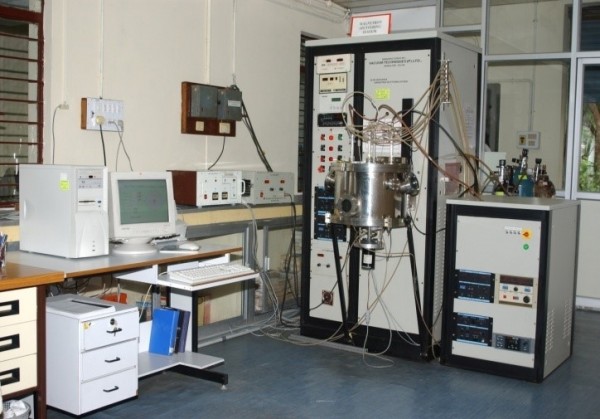 UHV sputtering system for R & D and prototype development
The system is semi-automatic with in-house developed LabVIEW based control system. The system has 2 UHV compatible chambers. Each chamber is equipped with four 3-inch sputtering sources with load lock facility. System allows wide range of materials processing in the form of thin films, multilayer thin films for spintronics and MEMS applications.
UHV compatible industrial sputtering system
UHV compatible industrial sputtering system is used for small scale batch production of magnetic sensing devices. The fully automated system is equipped with eight, 2-inch sputtering guns for the deposition of ultra-thin (down to 1 nm) multilayer films for spintronics and MEMS applications. Thickness uniformity of ± 1.5 % can be achieved on 4-inch wafer.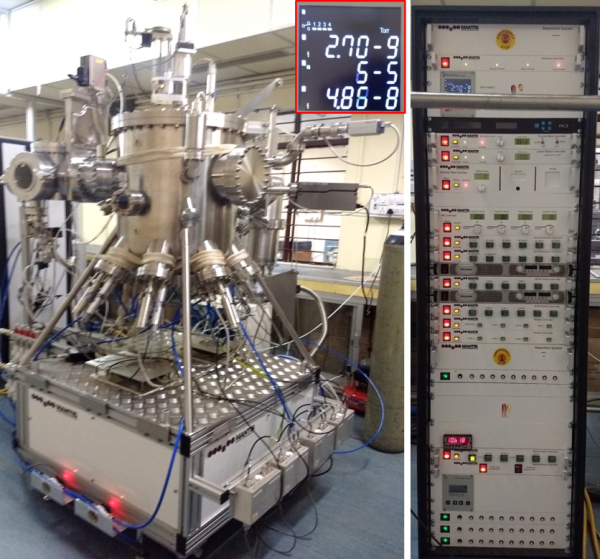 Make: Mantis (QPREP 500 series)