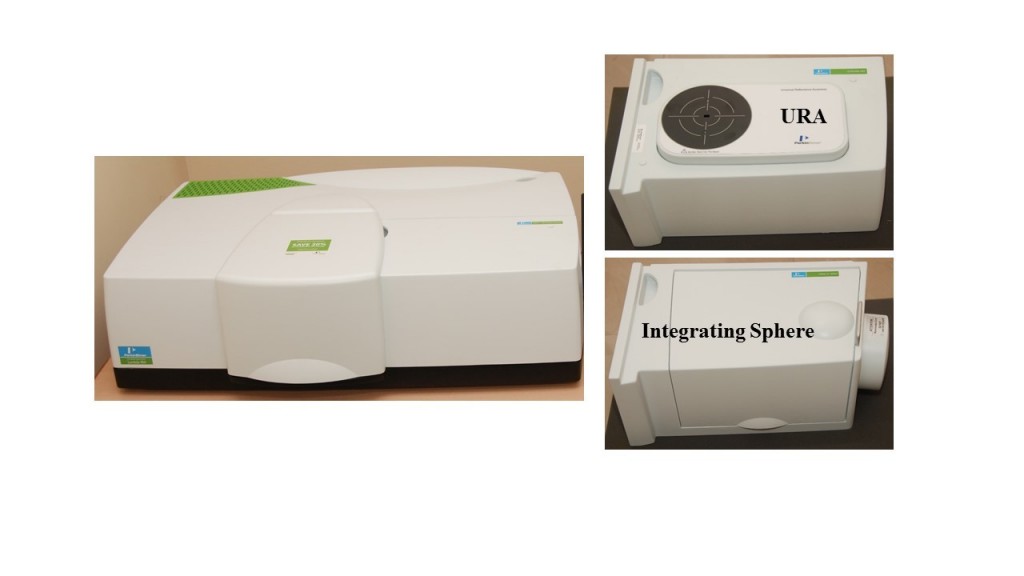 UV-VIS-NIR spectrophotometer
It can be used for studying the reflection and absorption measurements on solid samples, including semiconductors, films, glass, and absorbing materials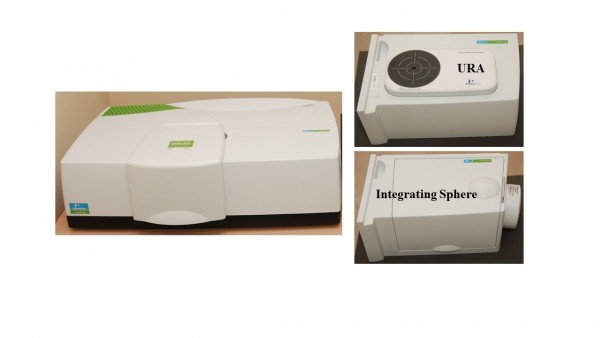 Lambda 950 UV-VIS-NIR spectrophotometer (PerkinElmer) with integrating sphere and universal reflectance accessories (URA) is used to measure the total reflectance and specular reflectance of powder and thin film samples. A tungsten halogen lamp and a deuterium lamp are used to emit light in the wavelength of UV/Vis and NIR regions, respectively. 
MAKE AND MODEL: PERKIN ELMER LAMBDA 950
WAVELENGTH RANGE: 190-3300 nm
Accessories: i) 2D detector ii) Universal Reflectance Accesory (URA) and iii) 150 mm Integrating Sphere (IS) attachment. 
2D Detector: Used to measure the reflectance and transmittance of liquid and solid samples.  
URA: Specular reflectance of solid samples with varying angle of incidence (i.e., 8 to 68°)
Integrating Sphere: Total reflectance and transmittance of solid samples can be measured in the wavelength range of 190 - 3300 nm.