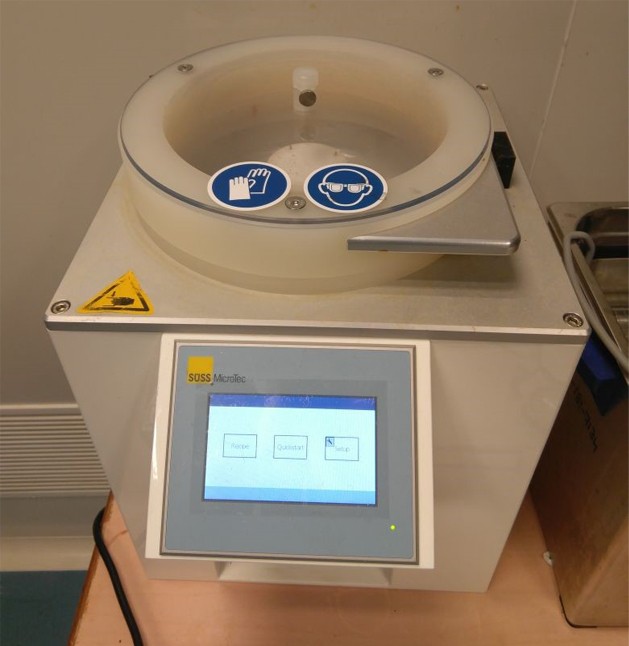 Class 10,000 clean room
A 10,000 class clean room facility has been established for the fabrication of micron size devices on different type of wafers.  It houses a mask aligner and a spin coater. These facilities are being used for (i) the fabrication of magnetic sensors and Micro fluidics and (ii) device patterning with feature sizes down to 4 µm.
Mask aligner
The photomask aligner is used to transfer the pattern on to the wafer. A desired pattern mask is fixed on the mask holder and sample coated with photoresist is aligned with mask for UV exposure in photolithography process. With this mask aligner, alignment resolution down to 1 µm can be achieved. The instrument has a 350 W NUV (365 - 400 nm) mercury lamp with adjustable intensity levels. Three exposure modes are possible – soft contact, hard contact and proximity. Up to 4″ wafers can be patterned for device fabrication.
Make: OAI Model 200
Spin coater
It is a semi-automated coater capable of processing 150 mm substrates. Easy touch enabled software allows to store 200 processes with each step consisting of 40 steps. Maximum speed of rotation is 8000 rpm ± 1 rpm.
Make: Labspin 6
   Mask aligner

 

 

 Lab Spin 6 spin coater

 

 

 4" patterned wafer