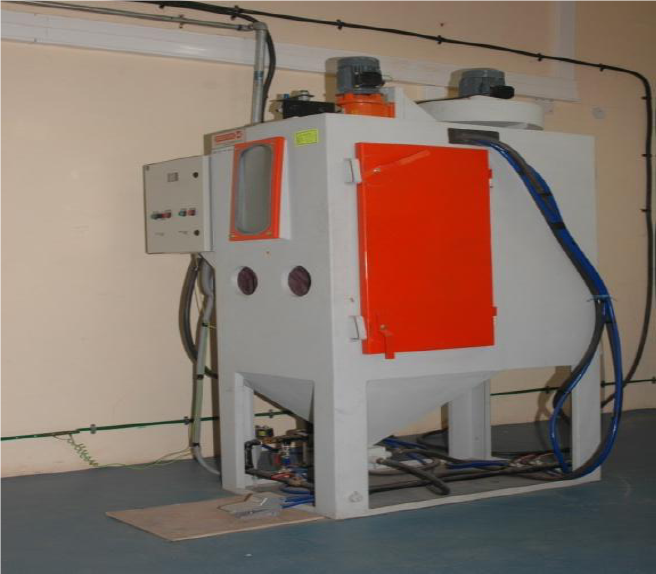 Grit blasting facility
Grit blasting is a surface treatment process widely used in industries for diverse purposes like creating roughness, removal of coating / burrs / rust, surface texturing etc.  A variety of abrasive particles with different sizes (25-90 microns) are used in this process and they are accelerated through a blasting nozzle by means of compressed air.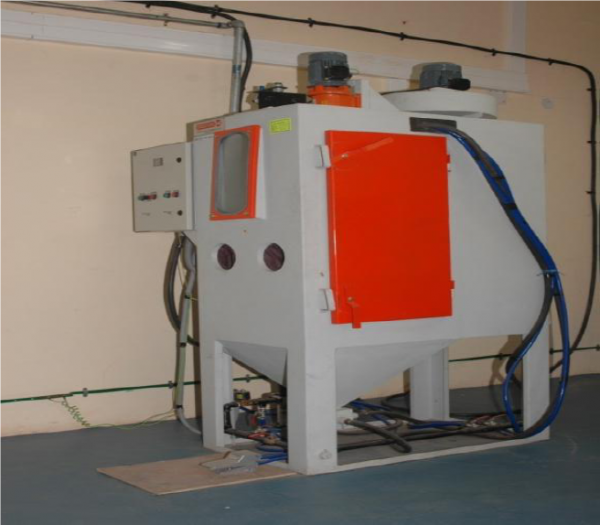 Specifications:
Cabinet size : 600 x 600 x 1200 mm3
Blast guns : 3 Nos.
Injector size: 3 mm
Nozzle size: 25 mm
Model & Make: SB60060120 SPL & Sandstorm Equipment Co.