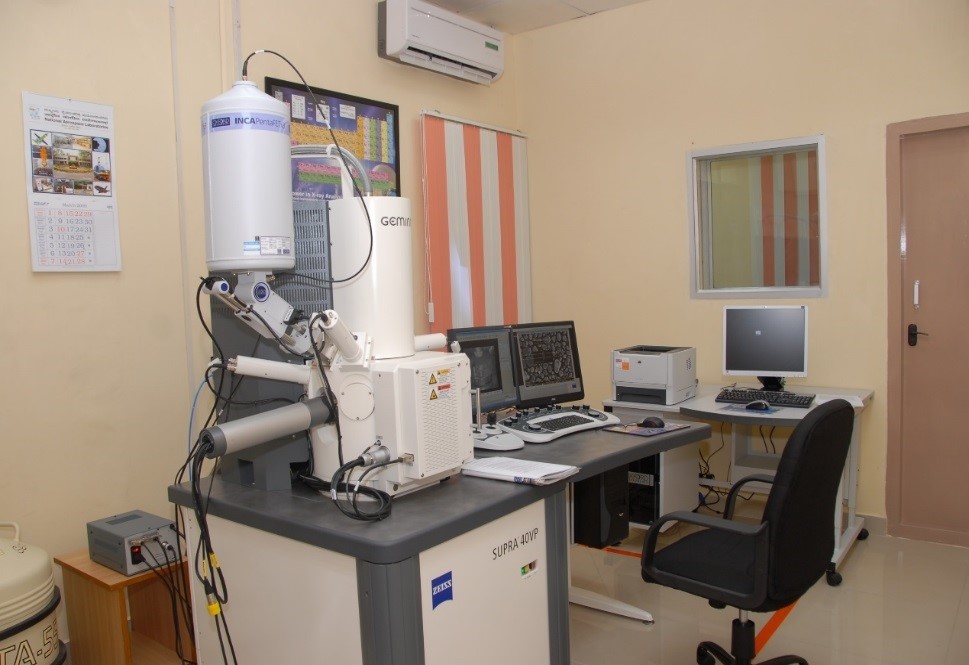 Field Emission Scanning Electron Microscopy Integrated with EDS/EBSD
FESEM is an advanced version of scanning electron microscope which produces 1000 times brighter image than the conventional SEM. Schottky field emitter is used as a source in an ultrahigh vacuum chamber. The EDS system gives quantitative elemental information and Electron Backscattered Diffraction (EBSD) provides crystal structure and orientation of the sample.
Make: Supra 40 VP (Carl Zeiss), Germany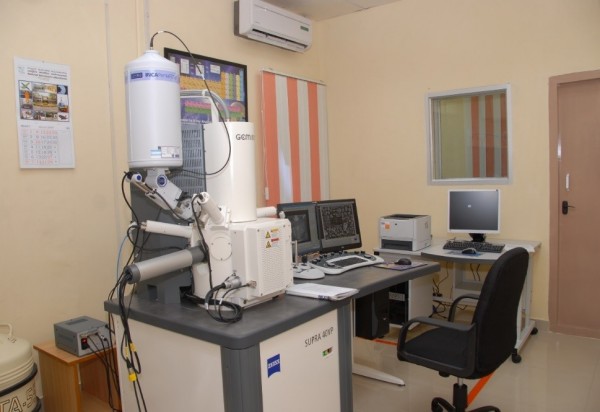 Specifications:
Resolution: 1.0 nm at 20 kVA.
Variable pressure mode for non-conducting samples.
Vacuum: UHV compatible system with two ion
pumps and one turbo- molecular pump (10-5 to 10-11 mBar).
EDS for elemental detection down to B.
EBSD for mapping of nanocrystals of different orientations