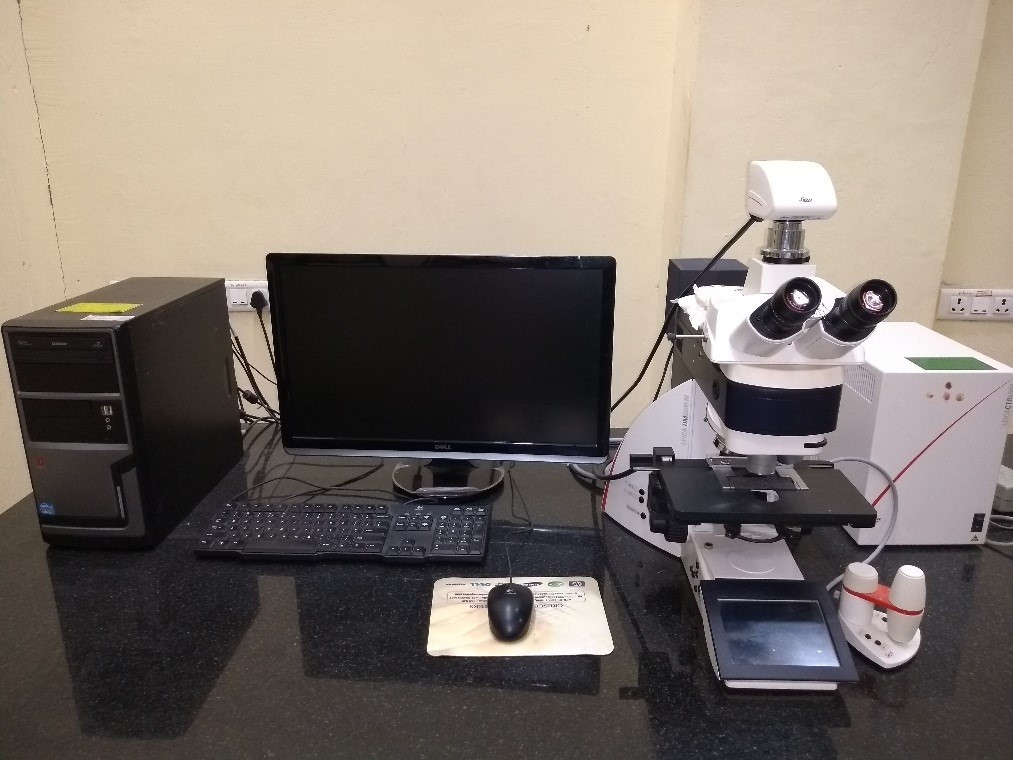 OPTICAL ANALYSIS
The optical microscope, often referred to as light microscope, is a type of microscope which uses visible light and a system of lenses to magnify images of small samples. The optical microscope used at CCFP is "Leica DM6000M". It has fully automated incident and transmitted light axis for all common fields. Motorized Z focus drive and stages. Automated illumination and contrast manager. It has automatic image analyser.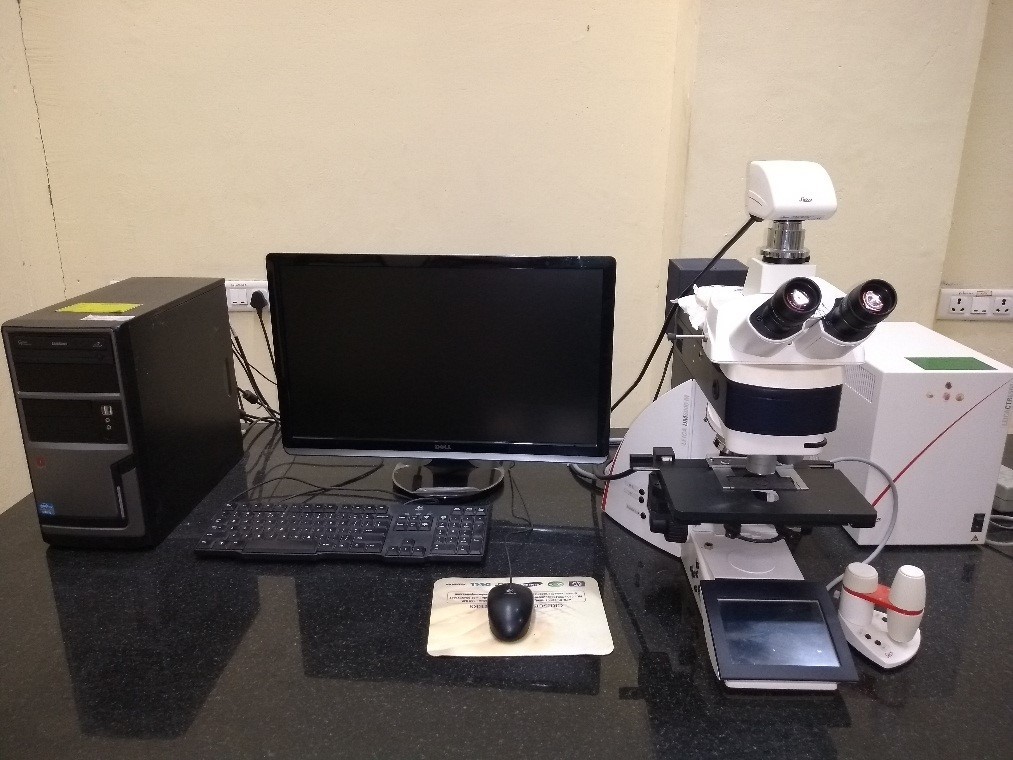 Facilities where this technique is used: Fiber spinning facility (F2), Fiber heat treatment facility (F3).
The shape and the cross sectional area of the fiber is determined by this optical microscope. The uniformity along the length of the single filament is also determined by this method.