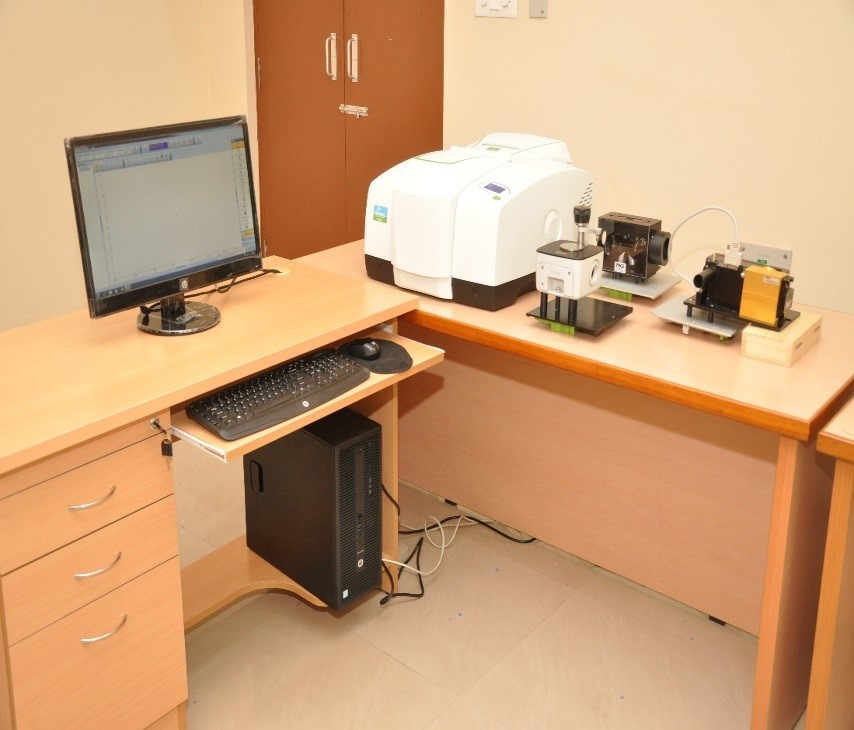 Fourier transform infrared spectrometer
FT-IR spectrometer is used to  obtain an infrared spectrum of absorption or emission of a solid, liquid or gas.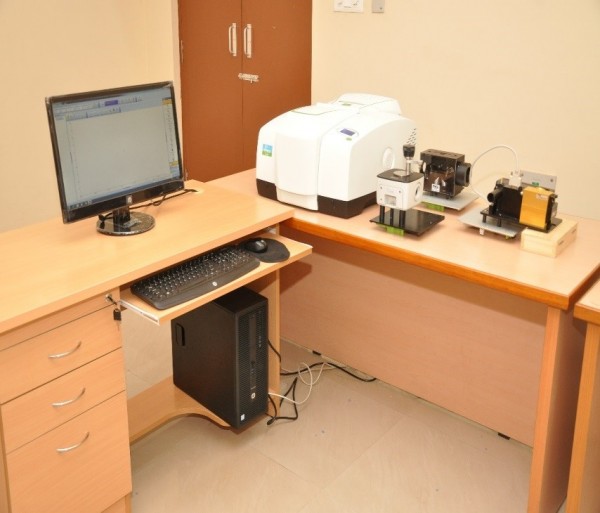 The PerkinElmer Frontier™ MIR/FIR is a combined FTIR spectrometer, which operates in both mid-infrared and far-infrared spectral ranges.  Fourier transformation analysis is used to record and process the spectrum. The spectrometer has a single beam and the sample spectra are obtained from the ratio of the spectrum with the sample in the beam to the background spectrum obtained without the sample.
MAKE AND MODEL: PERKIN ELMER FRONTIER MIR-FIR SYSTEM
WAVENUMBER RANGE: 80-8000 cm-1
Accessories: i) Transmittance ii) Attenuated Total Reflectance Accessory (ATR) iii) 75 mm Integrating Sphere (IS) and iv) Specular Reflectance Attachment. 
ATR: Used to measure the attenuated total reflectance of powder and thin film samples.
SPECULAR: Specular reflectance of solid samples with 10°angle of incidence can be measured in MIR-FIR range. 
Integrating Sphere: Total reflectance and transmittance of solid samples can be measured in the wavelength range of 2 – 20 µm.