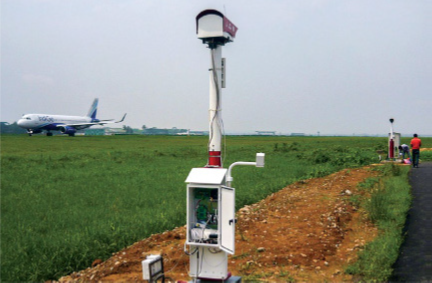 Drishti Transmissometer
Drishti is an Indigenous - Innovative –Cost effective visibility measuring system –- First of its type and CSIR-National Aerospace Laboratories is the only organization to have developed this technology in the country.  It is useful for airport operations and gives information to pilots on the visibility at the runway.
This is a mandatory equipment required for safe landing and take off operations at the Airports as per International Civil Aviation Organisation (ICAO) and World Meteorological Organisation (WMO)
The system involving state of the art technology is a significant contribution to the Field of Electronics and Airport Instrumentation.
Drishti is suitable for all categories of Airports viz., CAT I, CAT II, CAT III A & B and measures visibility down to 4 meters. It is capable of handling both low (<4 meters) and high (>10000meters) visibility accurately. It is capable of working continuously (365 x 24 hours) in harsh environmental conditions.